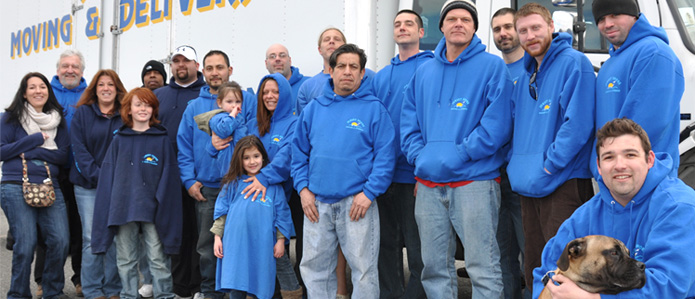 Frequently Asked Questions
1. Are you insured?  Do you offer additional insurance?
Yes, we are fully licensed and insured by the State of New Jersey.  Please ask us for this certification, or contact the Department of Consumer Affairs directly.  If you require additional insurance, please refer to the price sheet, or simply ask any of our helpful staff.
2. Do you have flat rates, or do you charge by the hour?
Like most moving companies, we charge by the hour.  Hourly charges are the fairest to the customer and to JSM, in that multiple movings, addition of inventory, or local stops is never a problem.
3. Can I have access to my belongings while in storage?
Our economical storage is best suited for individuals who do not need access to their belongings until they move into their new home.  If you find that you need access, however, we can provide access given a 48 hour notification.  Please note that a docking fee would apply.
4. What is travel time?
Travel time includes time from leaving our regular base to the point of origin, and from the ultimate destination to its original base. Of course, this is in addition to the time from point of origin to point of destination.
5. Can items stay in the drawers? 
Clothing & non-breakable items can be left in the drawers, although anything breakable must be removed and boxed. Please ask your estimator about your specific situation.
6. Why is your insurance $.60 per lb?
All licensed New Jersey movers provide the state-mandated insurance and release rate of $.60 per pound. Unless you have additional insurance, JSM is only required to reimburse you for damages at the $.60 per pound rate. Our estimators or office staff will be happy to address any of your concerns.
7. Am I responsible for the items I pack?
Yes.  Items packed by owner (PBO) are the responsibility of the owner.
8. Should I tip the movers?
Tipping is never required, but always appreciated. You can tip each mover individually or simply give a tip to the crew leader to disperse.  We hope that you will be satisfied, tip or no, although the standard is 7%.