Moving & Storage Services Lavallette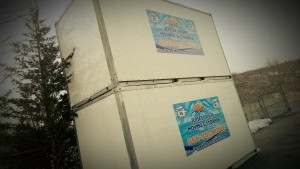 Most people dread a move more than many other things in life. Having to do all the work of packing and loading up your entire household can be overwhelming. The best way to reduce your stress is by relying on the expertise provided by a professional Lavallette movers. At Jersey Shore Moving & Storage, Inc., we know what it takes to get you where you need to be, and we'll do all the work for you!
Things to know About Lavallette
You may be interested to know how many people reside in this area if you're moving here. According to the 2010 United States Census, the population in Lavallette was 1,875.
If you have children, you will be interested to know that the public school in the area is Lavallette Elementary School, and this is where grade kindergarten to eighth grade will attend. Your teenagers will need to go to Point Pleasant View High School in this area.
Spending a day at the nearby beach is certain to help you ease your mind and help you relax after your Lavallette movers get you where you need to be.
Contact Us!
We've been moving people since 2002 at Jersey Shore Moving & Storage, Inc. When a moving date is on your calendar, we want to help make your moves less stressful and more enjoyable and our Lavallette movers can do this! You can give us a call at 732-295-9988, and we'll be here for you when you need us!