Moving & Storage Services Interlaken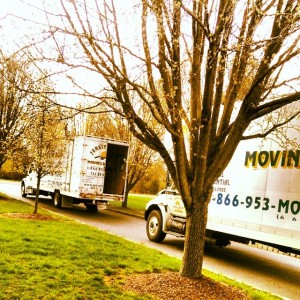 If you're facing the need to relocate, you may not look forward to it at all. The challenges of loading up your entire household can simply be more than you may want to bear. The best way to get where you need to go is to rely on a professional Interlaken movers. At Jersey Shore Moving & Storage, Inc., we can help make any transition a much easier one.
Things to Know About Interlaken
It's important to know some basic facts about any area that you want to relocate. Interlaken has a low population of 820, according to the 2010 United Census. This makes it one of the smallest areas in Monmouth County.
If you enjoy seeing live entertainment, you may want to check the schedule at the Paramount Theater of Asbury Park. There are concerts and other things here that you may enjoy, but keep in mind this is a small venue, if you do decide to go. Once your Interlaken movers get you settled in, you're sure to enjoy this area.
Make a drive to Jersey Shore Premium Outlets and enjoy all the deals you are sure to find while you're there. There are numerous designer brand retailers that are sure to make it worth your trip.
Let Us Help!
At Jersey Shore Moving & Storage, Inc. we want to make your move easier and our Interlaken movers can do this. We will do all of the work for you and are ready to help any time you need us. Simply give us a call at 732-295-9988, and we'll be glad to schedule a moving date for you!