Moving & Storage Services Seabright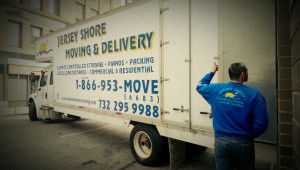 If you have to relocate, you may dread the actual moving date, but Seabright movers can help. There are sure to be a number of things you have to get done, and this can be a challenging time for you. From packing up your household to making the move to your new home, there are many tasks that must be completed. We are well aware of what it takes to make any move successful at Jersey Shore Moving & Storage, Inc. We've been serving residential and commercial customers since 2002.
Things to Know About Seabright
This is a borough in NJ that is located in Monmouth County. As of 2010, the United State Census reports the population in this area to be only 1,412. If you enjoy small towns, this may be the ideal choice for you
If you love fine dining, you'll want to visit Yumi. This restaurant is voted one of the best restaurants in the area. You are sure to find a meal that will appease your appetite and want to return over and over again once your Seabright movers get you there.
You may want to visit the West Long Branch Shopping Center for any of your essential or luxury items. This shopping location is sure to offer any of the things you want and need on a daily basis.
Let Us Help!
At Jersey Shore Moving & Storage, Inc. we've been in business for over 13 years, and our Seabright movers would love to help you get to where you need to go. Be sure to give us a call at 732-295-9988, and we'll set up your moving date!