Moving & Storage Services Rumson NJ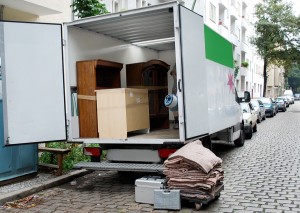 Are your facing a short or long-distance move to Rumson, NJ? This may create a lot of anxiety for you, and it's important to alleviate this stress as much as you can. The key to reducing your concern about moving to a new location is relying on professional Rumson movers to help you. At Jersey Shore Moving & Storage, Inc. we have the expertise to assist with your move and ease your mind.
Things to Know About Rumson
Rumson is a small populated area that is known as a borough in Monmouth County. There are seven public schools available from kindergarten to elementary school. Additionally, there are several high schools in the area for your teenager to enjoy.
If you enjoy dining at unusual locations that have a unique flare, you may want to eat a meal at Murphy's Tavern. The restaurant sits under an old house and offers a one of a kind experience for any visitor and is sure to be one of the first places you go once your Rumson movers get you there.
Old churches abound in the NJ area, and when residing in Rumson, you may want to pay a visit to St. George's by the River. This is one of the frequently visited landmarks in this area. They also sponsor an annual rummage sale that may help you find some real bargains.
Contact Us Today!
At Jersey Shore Moving & Storage, Inc., we've been in business for years and our Rumson movers have the expertise to make any move a simple one. Simply give us a call at 732-295-9988 to schedule a time for your next relocation!