Local Movers in Farmingdale NJ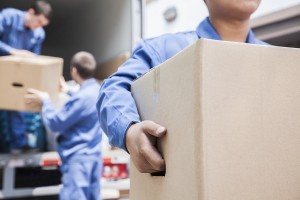 Have you ever dealt with a local move by yourself? If so, you may know that it's simply too much to take on and doing so can create a lot of unnecessary stress for you. This is why it's important to choose a professional moving company that has the expertise to move for you. Jersey Shore Moving & Storage, Inc. is a local mover in Farmingdale, NJ that has been proudly serving the community since 2002.
Reasons to Select Us
We know that you have a number of moving companies to choose from, and this is why we value your business more than ever. When you put your faith and trust in us, you can count on us to deliver. Our customers are the backbone of our company and listed below are even more reasons why you should let us do the heavy lifting:
We offer affordable pricing to all our customers.
We will create a specialized moving plan that will help make the move easier.
We have the packing supplies that you need at a low fee.
We offer the option to store your items when you need to do so.
Call Us Today!
We're just a phone call away, and you can alleviate the stress of your moving day by relying on us. At Jersey Shore Moving & Storage, Inc., we are dependable and have the necessary equipment to make your transition an easy one. Be sure to give us a call at 732-295-9988 to help with your next relocation needs.