Moving & Storage Services Ocean Township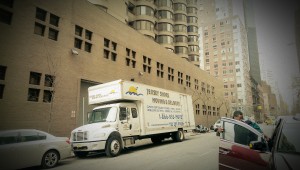 It's human nature to dread having to move for most people. However, life may require you to make significant changes at some point. It's ideal to rely on the assistance of professional Ocean Township movers to do the work for you and help decrease your anxiety about relocating to a new area. At Jersey Shore Moving & Storage, Inc., we know what it takes to get you where you need to be.
Things to Consider about Ocean Township
It's important to know a few facts about where you're moving. Ocean Township is located in Ocean County, NJ and boasts a population of 8,332 as of 2010.
You may want to enjoy the eight miles of beach that is offered at Ocean City. This is sure to help you relax and unwind any time you can make a trip to Ocean City Beach. Don't forget to bring some money along in case you want to dine at one of the oceanfront restaurant or even take your Ocean Township movers out to eat.
Shopping in this area is sure to keep you busy. Regardless if you're in the mood for a new handbag or lawnmower, you are sure to find it at the Tanger Outlet Mall in Ocean Township. There are numerous places to shop and deals for you to enjoy.
Let Us Help!
At Jersey Shore Moving & Storage, Inc., our Ocean Township movers are here to help you with your next big or small move. We've been in the business of helping people relocate for 15 years. Simply give us a call at 732-295-9988, and we can set up a moving date for you.