Our Storage Services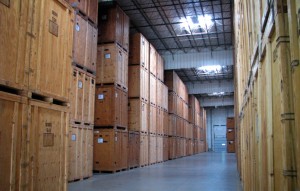 offers storage as well as moving services.  We will take the best care of your belongings in our facility in Farmingdale, NJ until you are ready to move into your new home.  We provide:
10,000 square feet of climate controlled storage space
Protection by motion and fire detection systems
Monitored monthly by Allison Pest Control
Containerized Storage
Access available with 48 hours notice.  A docking fee would apply
You can contact us today or give us a call today at 732-295-9988 to set up an appointment.