Moving & Storage Services Neptune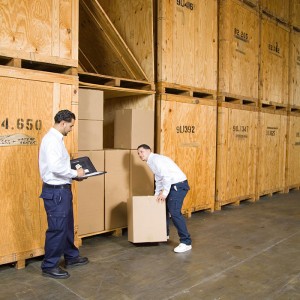 If you're facing a move in your near future, you may be concerned about all the things you'll have to do. Getting all of your belongings packed and carried to your new home can simply be overwhelming. The key to decreasing your anxiety is to rely on professional Neptune movers to help take some of the load off of your shoulders, and your mind. At Jersey Shore Moving & Storage, Inc. we are experts when it comes to moving, and we are here when you need us.
Things to Know About Neptune
One of the scariest things for most people when it comes to moving is what to expect when you get there. The population of Neptune has been recorded as 4,689, according to the 2010 United States Census. If you enjoy being in an area with fewer people, this could be the ideal place for you once your Neptune movers help you get there.
You may be interested to know that Jack Nicholson was born in Neptune. He has won numerous awards for his acting role in many famous movies you may have seen. It's possible he may even visit on occasion, and you could potentially catch a glimpse of this loved movie star.
There are several ways to spend your time in Neptune, and if you love dining out, you may want to visit Clancy's Tavern for some Irish meals. This is one of the most visited restaurants in the area.
Let Us Help!
We've been moving people since 2002 at Jersey Shore Moving & Storage, Inc., and our Neptune movers want to make your transition an easier one. Simply give us a call at 732-295-9988, and we'll set up your moving date for you!