Moving & Storage Services Farmingdale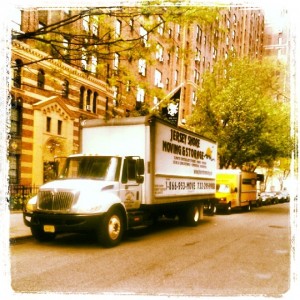 Facing a move may be the last thing you want to do. However, life changes fast and so can your need to relocate. The key to helping you avoid being overly stressed about any relocation that you must do is to hire professional Farmingdale movers. At Jersey Shore Moving & Storage, Inc., we want to help you make your next Farmingdale relocation easier. We've been helping people move for over 13 years, and we know what it takes.
Things to Know About Farmingdale
The population in Farmingdale is recorded as being 1,329, according to the United States Census. This is one of the smaller populated areas in NJ, and if you prefer privacy over large crowds, it may be the ideal place for you to call home.
If you love the outdoors, you may want to visit Allaire State Park. This area offers 3,000 acres for you to enjoy, and you can cookout and walk any of the many hiking trails while you're there. You'll have plenty to do once your Farmingdale movers get you in your new home.
If skating is more your idea of fun, you'll want to visit Howell Ice World. This is an ice skating rink where you can enjoy this hobby.
Let Us Help!
At Jersey Shore Moving & Storage, Inc., we want to help you get to where you need to be and our Farmingdale movers are here for you. We can do the entire move for you from beginning to end. Be sure to give us a call at 732-295-9988 for your next move.