Moving & Storage Services Manchester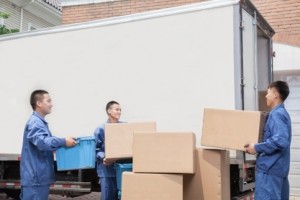 Most people don't find any type of move easy. Regardless if you need to relocate your business or home, it takes time to get all of the necessary work completed. One way to help alleviate the stress of a big move is hiring professionals Manchester movers who can help you. At Jersey Shore Moving & Storage, Inc., we've been in the business of moving businesses and residents for many years.
Things to Know about Manchester
When moving to another area, it's ideal to know a little bit about it. If you're moving to Manchester, you may be interested to know that this township was listed as having a population of 43,070, according to the 2010 United States Census.
You are sure to stay busy while residing in Manchester because there are many things to do. One fun way to spend a day is at Waterhouse Museum. This can keep you and your family entertained. Be sure to stop by the gift shop and get a souvenir on your way home once your Manchester movers help you get there.
If shopping is a favorite pastime for you, be sure to pay a visit to the Ocean County Mall. This mall offers a variety of well-known retailers and restaurants where you can dine.
Let Us Help!
At Jersey Shore Moving & Storage, Inc., we can do the heavy lifting for you. Being able to enjoy the move rather than endure it is our goal for you on moving day. Be sure to give us a call at 732-295-9988, and our professional Manchester movers can make your relocation an easier one!