Moving & Storage Services Holmdel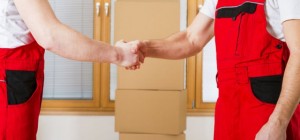 Is there a move in your near future? Are you having nightmares about packing and getting everything loaded on the truck? Are you wondering who you'll call on to help you, if anyone? Well, take the worry out of the moving equation and let Jersey Shore Moving & Storage, Inc. do the work for you. We've been in business since 2002, and our professional Holmdel movers have what it takes to take the worry out of your next move!
Facts About Holmdel
Moving to a new location may have you wondering what to expect. Well, if you enjoy the beach, you may be glad to hear the Jersey Shore is only 15 miles away from Holmdel. This is an ideal place to spend the day or just a few hours as you have time to do so and our Holmdel movers can get you there!
The population in Holmdel was listed as 16,773 in 2010, according to the 2010 United States Census report. If you love living in a medium-sized town, this may be the place for you.
You are sure to have several activities to enjoy while residing in Holmdel, including shopping centers close by. You may want to spend a day at Holmdel Shopping Center to find all the accessories and necessities you need. Don't forget to visit the food court to refuel before you head home.
Contact Us!
At Jersey Shore Moving & Storage, Inc., we know what it takes to make your move less stressful and so does our Holmdel movers. You can give us a call at 732-295-9988, and we'll be there to help you with your next relocation!