Moving & Storage Services Tinton Falls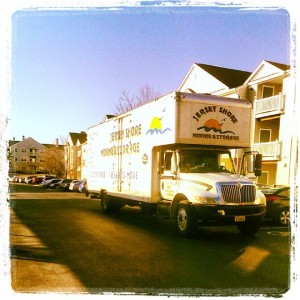 If you've recently experienced some type of major life change, you may need to move. This can usually cause a great deal of stress for any individual, business or family that has the need to relocate. It's important to reduce as much of your anxiety as you can by relying on professional Tinton Falls movers. At Jersey Moving & Storage, Inc., we've been in business since 2002 and have 15 employees who help us make any move successful.
Things to Know about Tinton Falls
It's ideal to know where you're moving to and what to expect when you get there. At Tinton Falls, the population was listed as 17,892 as of 2010, according to the United States Census. Additionally, the highest waterfalls in NJ are located in the boroughs, and it's certain your Tinton Falls movers will know this fact.
If you love finding a deal, you will want to visit Jersey Shore Premium Outlets. There are numerous retailers for you to visit, and the deals are there for the finding and the taking. If you enjoy shopping, this is certain to be an advantage to living in this area.
You can also spend a day at Marine Park and enjoy all the beauty it holds. There are several places where you can grab a bite to eat to help you refuel and get the most out of your visit.
Contact Us!
We can get you where you need to go with ease because our Tinton Falls movers are experts in doing so. At Jersey Shore Moving & Storage, Inc., we have over 13 years of experience, and we know what it takes to get the job done. Be sure to give us a call at 732-295-9988, and we'll set up a moving date for you.