Long Distance Movers in Farmingdale, NJ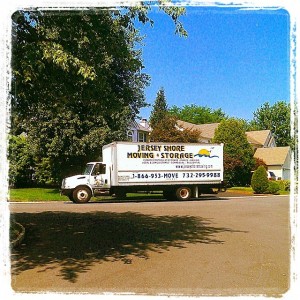 If you need to make a long distance move in the Farmingdale, NJ area, this may make you overly anxious. Doing all of the things that are necessary to get you to your new destination from the beginning to end can be overwhelming. This is a good time to rely on the professional movers at Jersey Shore Moving & Storage, Inc. to help you make the move that is a long way from your current home.
Services We Provide for Cross Country Moves
When you're moving to another state and possibly across the country, you will need to have a plan put into place for your moving day. The further you have to move, the more stressful this may be for you. We understand your situation and are ready to provide the following services listed below for your long distance move:
We'll provide you with an estimate at no cost to you.
We can move your belongings regardless of the distance.
We are a licensed and bonded company for your peace of mind.
We offer affordable pricing for your move.
We have all the packing supplies and materials at a reasonable price.
We can complete every step of the move from packing to unloading at your new location.
Let Us Help!
Don't get overly stressed about your next relocation when you can rely on Jersey Shore Moving & Storage, Inc. We want to take the worry out of your move and give you the peace you deserve. Simply give us a call at 732-295-9988, and we'll take a load off your mind and put it on ours!