Moving & Storage Services Toms River NJ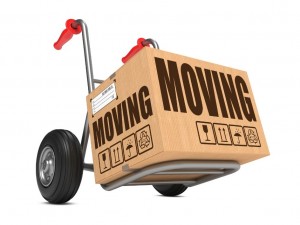 Do you have the need to relocate? If so, you may be overly stressed about all the things that have to be done to get to where you need to go. This is the time to rely on the expertise of professional Toms River movers to help you reach your destination with ease and not stress. At Jersey Shore Moving & Storage, Inc., we've been in business since 2002, and we know what it takes to turn your next move into a dream come true, rather than a nightmare!
Facts about Toms River
If you're moving to a totally new location, such as Toms River, NJ, you will want to know some facts about this area. This is the 8th most populated area in Ocean County, NJ. Additionally, this area was voted as the 15th safest place to live in the United States in 2006, which is sure to help put your mind at ease.
If you're into wearing the latest styles and shopping as much as possible in your free time, you may want to pay a visit to one of the largest malls in the area. Ocean County Mall offers a number of shopping choices and numerous places to dine once your Toms River movers get you settled.
One of the most popular activities to do while in this area is to take a ride on the River Lady. This is a 150-passenger boat that is an authentic reproduction of a paddle river boat. Whether it's a family day of fun or a romantic day for two, you are sure to enjoy your time on the River Lady. Fine dining options and alcoholic beverages are available to help you get the most out of your trip.
Contact Us
At Jersey Shore Moving & Storage, Inc., we're here to help you relax and enjoy your move, not just endure it. We can take the stress out of a major transition of this type, and our Toms Rivers movers are ready to help. Be sure to give us a call at 732-295-9988 to schedule your next moving date!