Get Full Garbage Removal & Clean Out Services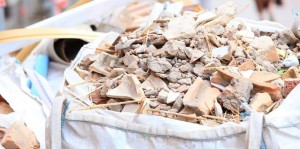 There may be a number of items you simply don't need any longer when you move. Going through every space in your home and packing can help you do some decluttering at the same time. This can save you space in your new location by getting rid of unnecessary things when you do move! You may need garbage removal and clean out services to help make this process much easier. At Jersey Shore Moving & Storage, Inc., we offer these services to you to help make your relocation a much easier one!
Services We Provide
We know that moving large pieces of junk can be costly, so we decided to help our customers by offering garbage removal service. Why should you be required to pay high fees for this when we can do it for you? Listed below is how this works:
Tell us what you want removed from your home, and we'll haul it away for you.
There is nothing too large or small for us to move. We've moved hot tubs and sheds in the past.
You can rent a dumpster from us if you want additional time to sift through your items on your own time.
We are A901 licensed by the state of NJ for your added peace of mind.
Contact Us!
At Jersey Shore Moving & Storage, Inc., we are proud to help ease your mind and clear out your junk at the same time. Any move is sure to help you find items you don't use anymore. Why take these with you if you don't have to do so? Simply give us a call at 732-295-9988 to set up a time for your move and to discuss your junk removal options!