Moving & Storage Services Hazlet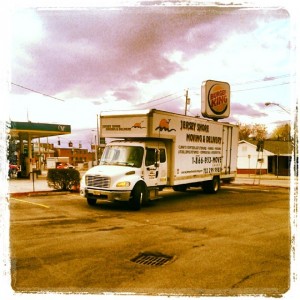 One of the last things you may ever want to do is move. Packing up your entire household and relocating is never ideal for most people. The key to help alleviating your stress and getting you to where you need to be is as simple as relying on professional Hazlet movers. At Jersey Shore Moving & Storage, Inc., we can make this transition a much more pleasant one for you.
Things to Know About Hazlet
This is a township that lies in the midst of Monmouth, NJ. You may be interested to know the population of Hazlet is 20,334, according to the 2010 United States Census.
It could be a great idea to spend a day at the Keansburg Amusement Park. This will allow you to enjoy many of the rides and the great foods while you're there. This is one of the top attractions in the area and your Hazlet movers can help you get there.
If you enjoy live entertainment, you may want to check the event calendar at Two River Theater. This is one of the top places to visit and enjoy concerts and many other live performances.
Let Us Help!
At Jersey Shore Moving & Storage, Inc., we want to help you get to where you need to be and you can count on our Hazlet movers. We have the equipment and expertise to decrease the stress of any move. You can give us a call at 732-295-9988 to set up a moving date for you!