Moving & Storage Services Atlantic Highlands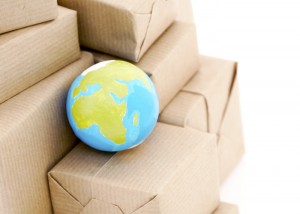 Don't let a move get you down. You may feel overly anxious because of all the things that must be done when it comes to relocating, but Atlantic Highlands mover can get you where you need to go. From getting all of your things packed up to making the actual move, there is a lot that needs to be done. It's ideal to choosing a professional moving service that can take the worry out of your next move. At Jersey Shore Moving & Storage, Inc., we have the expertise and the equipment that are necessary for any relocation.
Things to Know About Atlantic Highlands
Making any type of move will require you to learn some things about your new surroundings and hire the right Atlantic Highlands movers.. The population in this area was listed as 4,385, according to the 2010 United States Census. If you prefer to live in smaller populated areas, this may be one that you will enjoy.
If you enjoy fishing, you may want to spend some time on The Seahorse Fishing Boat. This is operated by a crew of experienced seamen, and this will allow you to do some deep sea fishing.
If you're a coffee lover, be sure to pay a visit to Fair Mountain Coffee Roasters. There is a wide variety of choices for you to select from when you visit this specialty shop.
Contact Us!
We want to make your move easier at Jersey Shore Moving & Storage, Inc because we're professional Atlantic Highlands movers. Simply give us a call today at  732-295-9988  to set up your next move.