Packing and Crating Services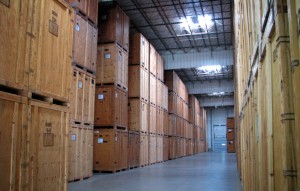 There are several things that must be completed with any move. From preparing all of your items to be packed to having the necessary packing supplies to accomplish this task, moves require the proper amount of planning. It's important to choose a professional mover that excels at providing packing and crating services for you. At Jersey Shore Moving & Storage, Inc. we proudly serve Farmington, NJ and the surrounding areas. We've been in business since 2002, and we are capable of doing the packing and crating for your next move.
Let Us Do the Packing
You are certain to have all types of items large and small that will need packing. This means having the right amount of supplies and material on hand to get this job done with ease. When you hire us to do the move for you, we will take extra care with all of your belongings. Below are some of the things that we can pack for you:
•    Any of your fine china or crystal items that may have been in your family a long time.
•    Do you have artwork that you've paid a great deal for and needs extra attention? We can handle that.
•    We can move all of your home office equipment with ease.
•    We love to cherish your antiques as much as you do and take great caution when moving these.
•    We know electronics aren't cheap, and we'll move yours with extreme caution.
Additionally, we have the crates on hand for large items, such as pianos, that may need to be moved.
Contact Us Today!
At Jersey Shore Moving & Storage, Inc., we know you're busy and don't need the stress of facing a move alone. We're here to help, so call us today to set up your next moving date at 732-295-9988 today!