Moving & Storage Services Marlboro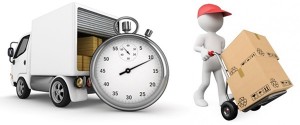 Do you have a move in your close or distant future? Regardless of when you're moving, you may not look forward to it. It's been stated numerous times that moving can be one of the most stressful things in life to do. It's ideal to work toward reducing your stress by hiring professional Marlboro movers to help. At Jersey Shore Moving & Storage, Inc., we can take the frustration out of your next need to relocate.
Things to Know About Marlboro
One of the first things many people may be interested in when it comes to moving to another area is how many people currently live there. According to the 2010 United States Census, a population of 40,191 was reported for Marlboro.
You may be interested in some of the best places to shop in this area. Be sure to visit Marlboro Plaza and look for any item you need to buy. There are 35 stores in this location, and it opened in 1983.
If you enjoy golfing or simply attending events, you may want to pay the Marlboro Country Club a visit. This may just be your favorite golfing spot in town and your Marlboro movers can help you get there.
Contact Us!
At Jersey Shore Moving & Storage, Inc., we are a professional moving service and have been since 2002. We have the necessary amount of expertise and the equipment you need to help you relocate and you can count on our Marlboro movers. Be sure to give us a call at 732-295-9988, and we'll be there when you need us!