Junk Removal & Dumpster Rentals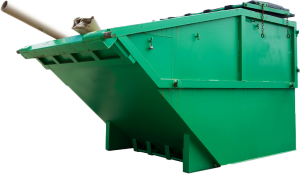 Don't pay to have movers pack, move, and store your unwanted junk!  Save money and throw out your unwanted items now, not later.
How it works:
When we arrive, just point to the junk you want removed and our friendly staff will carry it out of your home and haul it away!
No job too big or too small! Whether it's a few garbage bags or an entire house, it's not a problem! We remove hot-tubs, sheds, swing sets, and more.
The other option is to have us leave a dumpster at your home. You and your family can sift through your belongings as you pack, and discard unwanted items as you go.
Our dumpsters come in two sizes: 15yrd & 18yrd
Dumpster-Only Fees
15 yard – $375
18 yard – $475
Waste Type: Household Debris
Weight Allowance: Price includes fees to cover 2,200 lbs of waste for 15 yard and 4,400 lbs for 18 yard dumpsters.  Additional disposal fee of $10 per 100 lbs for waste exceeding the weight allowance.
You can contact us today or give us a call today at 732-295-9988 to set up an appointment!