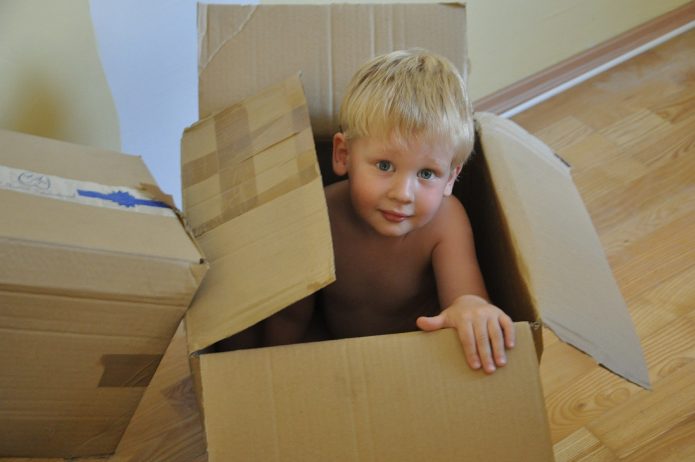 If you thought that moving in your early twenties was difficult, we have some bad news: moving with children is exponentially more difficult. From more people to manage to emotions running high, this milestone in their lives must be navigated with care and consideration. At Jersey Shore Moving and Storage, we want to help you prepare for your next move to make it effortless and successful- kids in tow and all.
Talk It Out
First thing's first: explaining the situation to your kids. Perhaps this move has been a long time coming- or maybe it's a sudden relocation for work. No matter what the scenario, make sure you sit down as a family to discuss what this move means for everyone. Most importantly, don't discount anyone's fears or hesitations. For school-aged kids this can be an extremely difficult transition, so respecting their feelings is key.
Get Excited
Once the discussions have been had take some time to rally the family around all of the exciting new adventures ahead. If you're moving out of the city or state, spend some time looking up new family-fun activities that you can try in the first few weeks. Some ideas of what to look for include:
Museums

Parks

Kid's Activity Centers (such as trampoline parks or mini golf)

Movie Theaters

Roller Rinks

Nearby Beaches/ Mountains
Get Crafty
Next, let your kids channel their feelings with creative projects- that double as convenient distractions while you're busy dealing with other aspects of the move. Great ideas for kids to make are:
Picture Collages of Friends

Cards to Teachers, Coaches and Friends

Travel Maps to Their New Destination

Drawings Of Current Home/ Town That Can Be Framed For The New Home
Pack Logistically
The packing process is typically one of the first concrete signs of an impending move- and one the kids understand all too well. To make this process easier, we suggest two things: one, recruit their help to keep them involved with tasks that are easy for them to understand and execute; and two, pack, donate or toss items that would trigger outbursts while they are asleep or at school. This isn't to suggest that you should trash their prized possessions, however we often come across broken toys in the process of organizing, cleaning and packing- and yes, these broken items and unused toys can probably see their way out.
Don't Forget Comfort Items
Finally, for the actual day of move, DO NOT- we repeat: DO NOT- pack away their favorite comfort items, such as: teddy bears, blankets, dolls, comic books or coloring items. Allowing these items in the car with your children will alleviate much of their anxiety, while ensuring a meltdown free trip- for the most part. We suggest making travel bags with easy snacks, coloring items and a special note about the big day inside to help make the trip from A to B as enjoyable as possible!