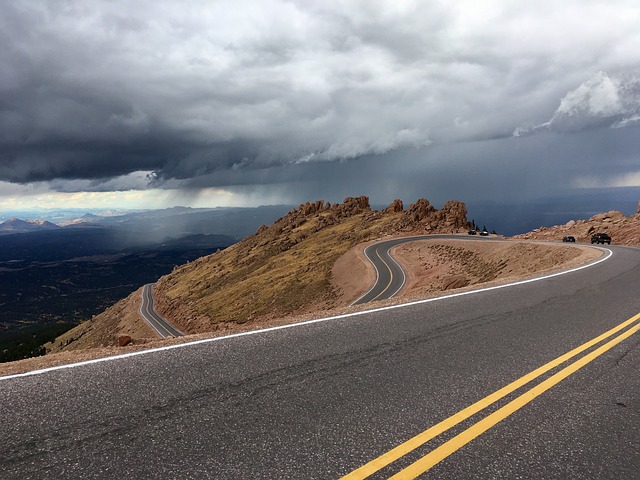 Whether it's because you've found your dream home or landed the job you've been waiting for, something has you moving from long distance. And while moving is always an arduous task — cleaning, sorting, packing, loading and unpacking — moving across the country only adds to the chaos.
But you're excited and you should be. New opportunities and experiences await just as soon as you get there. Now the only thing standing in your way is an empty house full of marked boxes and a couple thousand miles.
But first, you're going to need to do your homework to find out what's the best way to move your belongings — without breaking the bank. At Jersey Shore Moving & Storage, an agent with National Van Lines, we aim to make your move as easy as possible, so let's consider your options together:
You Could Ship Everything…
This would mean packing everything into pods or boxes to be picked up and transported for you to your new destination.
Pros: You won't be responsible for driving a large moving truck 1,000+ miles- or the gas to get it there.
Cons: You still need to get yourself and your vehicles to the new location, inevitably spending money on gas (still), lodging and on the road treats.
Still, this is an option to consider and the top 4 contenders are…
PODS: With 3 different sizes to choose from — 7, 12 and 16 ft — PODS seems like a great way to go. However, with the various fees along the way, such as: drop-off, moving and delivery, PODS becomes an expense easily over $2,000.
uShip: To be fair, uShip does have the capability to find carriers that will transport your car, but the whole process doesn't seem to be worth it. For this to work you must either accept or decline bids from unknown — and "trusted" — private movers. The range of bids we received for a 3 bedroom house were anywhere from $1,500 to $3,000. But, no amount of money calms the concern we feel about hiring an unknown person or company to move your prized possessions.
With too many opportunities for things to go wrong, we'd gladly pay more money for a trusted and reliable company with a great track record.
Busfreighter: This is a surprisingly good option for those that can box up all of their belongings. Quoted at 70 cents per pound, Busfreighter — a partner of Greyhound — will ship your boxes within 3-10 days to your new home at a reasonable rate.
With this being said however, it's important to keep in mind all of the things you CAN'T put into boxes, i.e. couch, bed, washer and dryers, etc. For those, you would still need another option.
Cross Country Movers: Choosing to go with a company like National Van Lines means knowing that you're in good hands with a reputable company that has been moving families across the country for over 85 years.
While the overall moving expenses may seem higher — with prices ranging from $3,000 to $6,000+ depending on the size of your home and distance to new location — it is an all-inclusive experience, with professional packing, considerate professionals and the knowledge that your belongings will get from A to B without a care in the world.
Or, You Could Move Everything Yourself…
Pros: You can load the boxes the way you want and can tow your vehicle behind you.
Cons: Well… you're loading the boxes yourself, you might as well go ahead and find a chiropractor in your new city already.
Penske: For a 16-foot truck promising to move 2-3 rooms worth of memories and 'stuff', Penske quotes a 6-day rental at just over $700, to go roughly 1200 miles. This is before all of the additional offers, such as $15 for a hand truck or $12 per furniture pad. If you want to be 100% protected, you can expect to pay about $182 in various insurances, or $138 for a Limited Damage Waiver.
Keep in mind that this is well before you even move your vehicle, with options to rent car carriers for $298 or a tow dolly for a compact-sized car for $149. All of these additional expenses should add up to almost $1300 even before gas, food on the road and lodging in between stops.
U-Haul: To move at least 3 bedrooms with U-Haul, you would need to opt for their 20-foot moving truck, starting at $1,089. Similar to Penske, the add-ons are available: for a car transport, $244; car dolly, $122; appliance dolly, $12, etc. Rental truck coverage starts at $98 and for the SaveMove PLUS you can expect to pay $155.
U-Haul does give you the option to hire a 2-person team in each of the pickup and drop-off locations for 2 hours, ranging anywhere from $155-$250 in each location.
Enterprise: We discovered it wasn't even fair to compare prices for Enterprise Moving Trucks, once we read the fine print; turns out they don't offer one-way moves, which makes no logical sense for someone moving across the country.
There's always the option to sell EVERYTHING and start fresh — limiting your travel expenses to only you and what fits in a car. But that is rarely a good solution. Unless you plan to live with less in your new home, the expenses of completely furnishing a typical 3-bedroom home, plus kitchen, living and bathroom expenses, would completely break the bank. In fact, often people throw away miscellaneous odds and ends that they feel will be easier to buy new than pack. And while this has some merit to it, frequently people miscalculate just how much things cost to replenish again.
Conclusion: It will ultimately come down to how much 'stuff' you need to move, and how far of a distance you need to go to call a new place 'home.' We want to make sure all of your moving needs are met, right down to the very last detail. Remember, with so much else to worry about while planning a cross-country move — utilities, mailing address changes, etc. — it's important to find relief when possible. Contact us today to get a customized quote that fits your exact situation and let the professionals handle the weight of moving you from A to B.