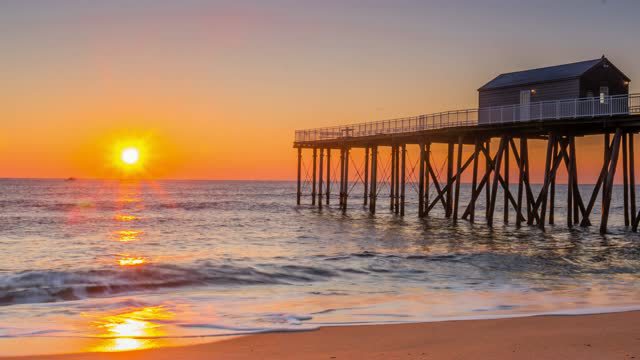 Moving to Belmar? Insights from One of the Top Moving Companies in Belmar, NJ
Guidance from one of the top moving companies in Belmar, NJ
Congratulations on your move to Belmar! You've picked a wonderful place to call home in this beach-front community of more than 5,500 residents. Whether you're moving for work or to be close to the coast, you're probably wondering what to expect from your new home. As one of the top moving companies in Belmar, NJ, our team can help make your transition a little bit easier with insider information about this lovely area.
A quick look at Belmar
Moving companies in Belmar, NJ, understand the charm and appeal of this borough. The 2010 United States Census reported that the community has a median family income of $59,929. The borough has a mix of families with children under the age of 18, married couples, and individuals living alone, which means that anyone can feel at home in Belmar.
Schools and public transit in Belmar
If you're moving to Belmar with children, or you're thinking of starting a family in the future, you might be curious about the schools in the area. You'll be pleased to discover the number of options available to you and your family.
Until the eighth grade, children in public school will attend Belmar Elementary School, which is actually two schools in one. The first serves preschool to fifth grade, while the second educates sixth to eighth graders. When it's time for high school, your children can attend Manasquan High School or Asbury Park High School. There are also opportunities to attend vocational schools, a charter school, or a Catholic high school in the area.
Belmar makes it easy to get where you need to go. You can find rail transportation at the Belmar Station that will take you to and from Penn Station in Midtown Manhattan. Want to go to the North Jersey Coast Line? You can take a train from the Belmar Station to the Hoboken Terminal. You can also find bus transportation to help you get around the borough.
Having fun in Belmar
Belmar is a popular vacation destination because it features lovely beaches that are perfect for surfing, swimming, sunbathing, and fishing. You can walk along the boardwalk and the surrounding area to explore the shops, restaurants, festivals, and special events. You may even want to check out one of the regular surfing events and competitions.
Are you a fan of the arts? This borough has a thriving art scene that you can enjoy. The Belmar Arts Council (BAC) hosts art shows, concerts, performances, and workshops throughout the year.
Get settled with help from one of the best moving companies in Belmar, NJ
No one likes the process of moving, but our team can help take the stress out of it. We are one of the moving companies in Belmar, NJ, that the residents trust. We'll take care of the packing and moving, so all you have to do is start enjoying your new home and community.