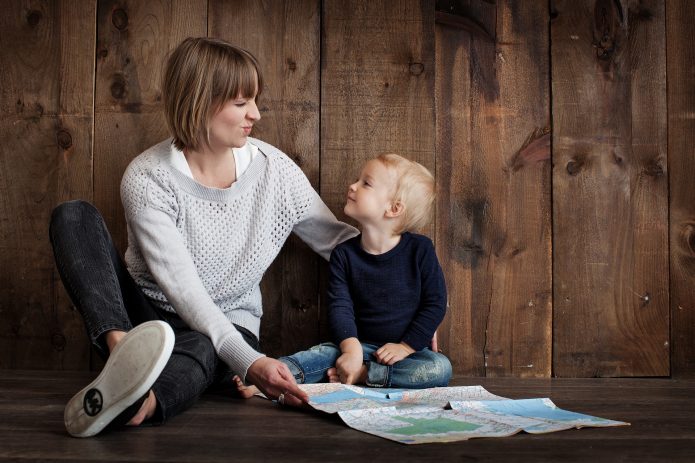 Jersey Shore Moving and Storage offers tips for moving with children

A move can be stressful for you, but don't forget about the littlest members of the family. Moving to a new home and neighborhood can be unnerving for children. However, you can help ease their minds and make the transition a smooth one by planning and preparing them for the big move.

Tip 1: Discuss the move early and often

Jersey Shore Moving and Storage recommends breaking the news of the move together as a family. Take time to explain the basics of the move, answer questions and alleviate any worries. When thinking about how to frame the big move, try to explain it as a positive event for the entire family.

Tip 2: Stick to a routine when possible

Children thrive in the face of routine. Even when you're moving to a new house, some things can stay the same. For example, keeping a normal eating and sleeping schedule can be comforting for children. It's also the best way to keep infants comfortable and prevent toddlers from having tantrums.

Tip 3: Get the kids involved in the moving process

The age of your children will help determine how involved they can be in the moving process. However, almost everyone can play some role in the move. For example, even young children can help pack a few of their prized possessions. This is an excellent way to help them feel safe, secure and important during the moving process.

Tip 4: Give children time to say goodbye

It can be hard to leave old friends and a familiar school. To help children cope with this change, allow them to spend time with their friends to say goodbye. Jersey Shore Moving and Storage also recommends collecting contact information from the parents of your children's friends, so it's easy to stay in touch.

Tip 5: Take a visit to the new house

Your children likely have questions about where they will be living after the move. One of the best ways to answer these questions is to take them to the new house before the big move. If you haven't taken possession of your new home yet, you can still drive by with your children to let them see their new home and neighborhood.

Tip 6: Stay patient and reassuring

Jersey Shore Moving and Storage knows that it isn't easy to move when you have children. However, it's important to be patient with your little ones during this time of change. By staying patient and giving your kids extra attention when they need it, you can help them adjust more easily to the idea of moving.

Tip 7: Don't be afraid to get help

As a parent, you may be used to doing it all. However, you don't have to handle the stress and strain of a move on your own. Jersey Shore Moving and Storage has been helping families move since 2002. We are fully licensed and insured by the State of New Jersey, so you can have peace of mind about working with our experienced team.

Speaking of getting help, you also might want to consider hiring a babysitter to give you free time to complete tasks before moving. It can be a challenge to pack and clean your home when you have children running around. Having your children spend a few hours with a trusted babysitter can make a world of difference in your stress level.

Tip 8: Celebrate the move

When it's all said and done, don't forget to celebrate what you've accomplished with your family. Let your children select a restaurant or fun activity to mark the start of your life in your new home.

Rely on Jersey Shore Moving and Storage for your next move

No one should have to handle a move on their own. We specialize in taking the stress out of moving for families.