Moving & Storage Services Deal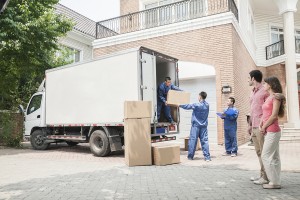 If you've got a move that you need to make, you may be overly stressed. Moving is one of the things that people dread the most. It's ideal to find ways to lessen the stress of your move and hiring professional deal movers is one way to so. At Jersey Shore Moving & Storage Inc., we can help take the burden off your shoulders by doing the moving for you.
Facts to Know About Deal
If you're moving to Deal, NJ, you may want to know some basic information. This is one of the lowest populated areas in Monmouth County. The 2010 United States Census lists the population to be 750. If you love privacy, this may be the ideal area for you.
You may want to make a trip to Asbury Park Boardwalk and spend a day. There are lots of things to do there to keep you and your family entertained. You're sure to love the various types of foods that are offered as well and your Deal movers can help you get settled.
If you enjoy golf, you may want to visit the Deal Golf and Country Club. This is listed as one of the favorite areas to play a game of golf by many of the avid players in this area.
Let Us Help!
At Jersey Shore Moving & Storage, Inc., we want to make your move as simple as possible. Our Deal movers can do it all for you from packing to unloading your belongings. Simply give us a call today at 732-295-9988, and we'll gladly schedule your moving date.