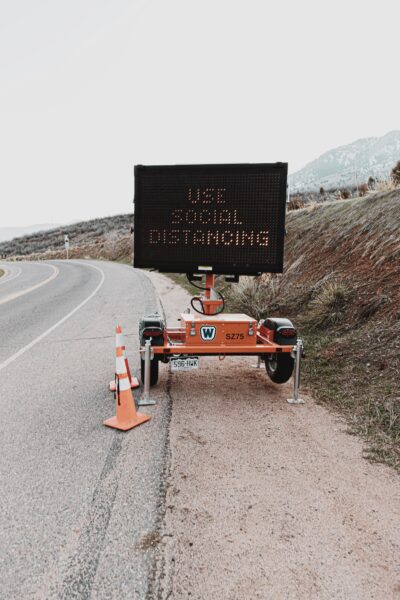 As the coronavirus pandemic rages on, it still doesn't mean you have to stop your life plans. For those who are finding themselves in the process of moving homes, it's important to take the right precautions to ensure you and your family are safe.
Choose Your Moving Company Carefully
It's important you choose your moving company carefully to ensure they're doing all that they can to provide safety during COVID-19. Be sure to ask each one you enquire with what it is they're planning to do to ensure your move doesn't put you or your family at risk of the virus.
Get A Virtual Quote
For most removal companies during the pandemic, they opt to give virtual quotes and so it's worth picking a company who'll do this for you. Jersey Shore Moving can certainly provide this for you.
Discuss Re-scheduling The Move
It's important to check that you're putting plans in place so that if for some reason the move had to be changed, there's a re-scheduled date in place. With so much demand, you may find that you have to cancel, and suddenly the moving company in question has no free dates within your moving timeframe.
Clean & Disinfect Everything
When it comes to moving, make sure the company you use is doing all they can to keep their own bacteria from spreading to your furniture. For the move from your home to the next, ensure you're cleaning and disinfecting everything.
Keep Your Distance
The moving company should always maintain a safe distance from you and your family. The same goes for you, and it's worth discussing this beforehand so a good system can be conducted during the removal process.
Wash Your Hands
Make sure you're sticking to the rule about washing your hands thoroughly when touching anything that might have been touched by the movers and vice versa. Make sure you're aware of doing this throughout the move.
Wear A Mask
It's essential you're wearing your mask to prevent the spread of bacteria from yourselves and from the movers. Comply with all the safety measures that have been suggested to you to stay safe.
Make Introductions Covid-Friendly
When introducing yourselves to the movers, opt for wave, rather than shaking hands or touching elbows. Don't worry if you feel it's going to offend them, they will understand.
Cancel If You Think You Have COVID
And the most obvious one is that if you think you or your family members have COVID-19, then it's important to cancel and re-schedule for a later date.
Keep Up To Date With Restrictions
Moving during a pandemic is difficult, and so it's important to keep up to date with the latest goings on and what restrictions are in place. The removals company should be aware of this too and will make recommendations should anything need to change.
Even though you may be moving during a pandemic, the day of the move can still be an enjoyable one. It will certainly be one that you'll remember and look back on, that's for sure!