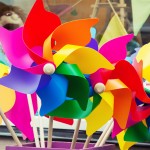 New Jersey is home to many attractions and places to visit including the Jersey Shore Boardwalk. While the infamous boardwalk has been featured on a number of TV shows, it's also a great place where the family can enjoy a day out full of fun and entertainment.
On the jersey shore boardwalk there are fun-filled family amusement parks that are home to thrilling rides, traditional go-karts, water slides, movie theatres, and high-tech arcades. Popular attractions such as miniature golf and Gillian's Wonderland Pier at Boardwalk and 6th Street are great fun and can be enjoyed again and again.
Special Events on Jersey Shore Boardwalk
It used to be that a trip to the Jersey Shore Boardwalk was only thought of as a place to visit in the summertime. However, times have changed and with a selection of year round events to be enjoyed, you may find yourself visiting outside of the summer months. There are concerts to be enjoyed, yard sales, New Year's celebrations and a selection of organized parades.
In recent years, we at Jersey Shore Moving & Storage have noticed an increase in the amount of people who move to the area. With lots of entertaining activities to do with all the family, why would you not want to live here?
Move with Jersey Shore Moving & Storage
If you are ready to move home and would like to move to the Jersey Shore area, get in touch with a professional at Jersey Shore Moving & Storage. We will happily talk you through the services that we offer and provide you with a no obligation quote. Call us at 866-953-MOVE or contact us online to find out more about our moving services.